---
5PNews is a weekly newsletter and website (
5PNews.com
) featuring positive stories from "The Industries That Built Wisconsin". The 5P's – Paper, Pulp, Printing, Packaging and Plastic. In addition, this includes Flexo, Converting, Recycling, Forest Management, Manufacturing Equipment Suppliers and hundreds of other supporting industries and businesses.
Our goal is to remind the decision makers and executives in Wisconsin of the importance of our industries. Wisconsin is still the Number 1 paper producer in the United States. 5PNews will be sent to 2,000 Elected Officials and Staff, Press Outlets and industry leaders each week. It is "FREE" to subscribe (Supported by Sponsors) and sent each week.
---
GREEN BAY, Wis. — September 15, 2020 — Paper Converting Machine Company (PCMC) has been selected as a recipient of the Innovation Award, one of the key categories of the Label Industry Global Awards 2020.
PCMC received the award for its recent introduction of the Meridian Elite laser anilox cleaner. The Meridian Elite holds a patent for its brand-new laser technology, which eliminates hot spots and offers the fastest cleaning cycles in the industry, making the device more efficient for printers and converters. Additionally, the Meridian Elite is the first and only cleaner that utilizes a cloud-based database. After a roll is cleaned, the information is logged into the roll inventory database and can be accessed locally or in the cloud via an interactive roll reporting dashboard.
...more
---
The Green Bay Innovation has confirmed our new Board of Directors:
Steve Van Dyke – President
RETROFLEX, Inc.

Karl Beese – Director
Legacy Flexo, Inc.

Brian Simons – Director
The Karma Group, Inc.

Lisa Reynolds – Director
Reynolds Packaging, Inc.

AJ Buran – Director
GOpak Flexible Packaging

Bryson Machonga – Director
First Business Bank

...more
---
WASHINGTON, D.C. -- U.S. Senator Tammy Baldwin is urging the Verso Corporation to consider the impact of the sale of its Wisconsin Rapids mill on all the people in North Central Wisconsin, according to a news release.
Officials say the facility directly supports more than 900 workers in the region, as well as thousands of workers and many small businesses throughout Wisconsin.
The Verso pulp and paper mill has been idled since July 31 as Verso seeks a buyer, according to a news release. The mill has been producing paper since 1904. The news release states that Wisconsin has lost over 20 paper mills and one-third of its paper mill jobs in the last 20 years. Officials say a report by the University of Wisconsin estimates more than 1,600 indirect job losses and statewide-economic losses of more than $250 million annually if the Wisconsin Rapids mill were to close...
...more

Marty Ochs: I started my career at Consolidated Paper, Inc. I understand the importance of the paper mill in Wisconsin Rapids. It is a tremendous opportunity for the mill especially with the world class converting capabilities. We need to think outside the box and come up with solutions for this facility!

Ken Notes: Nice to see this is on the radar screen, and 5PNews.com can help. Lets try and make sure this is a bipartisan non political issue. We all need this mill up and running...

---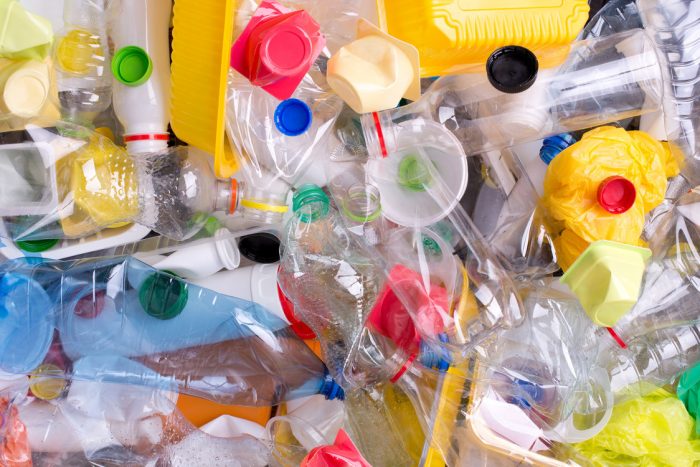 Two major industry groups are promoting packaging fees on product makers to support recycling infrastructure development, a shift one recycling facility operator described as a "historical moment."
The Recycling Partnership on Sept. 29 released "Accelerating Recycling," a policy document outlining a proposal that includes fees paid by brands and packaging producers – this money would be earmarked for residential recycling infrastructure and education.
"Accelerating Recycling" also goes into details on a per-ton disposal fee that could be required at landfills, incinerators and waste-to-energy plants, with the revenue going to local governments for recycling programs. That surcharge would come in addition to current tip fees at those disposal sites...
...more

Ken Notes: I served on Wisconsin`s recycling committee 20 years ago and this was seen as the best, but at that time unattainable, solution. We can also impose a slightly higher packaging tax on imports.
---
In competitive global markets where consumer brands must innovate to stand out on shelves, innovative packaging is in high demand.
This press release features multimedia. View the full release here: https://www.businesswire.com/news/home/20201007005077/en/
Example of Great Lakes Veneer`s Naturís™ product – real wood veneer paper prime for product labels and packaging (Photo: Great Lakes Veneer)

Great Lakes Veneer is helping foster that innovation, announcing today the launch of Naturís™—a natural veneer wood paper prime for product labels that will give designers and marketers a new option for elevating their retail brands...
...more

Ken Notes: This looks pretty interesting. I love the idea of a package that you may want to keep.
---
ND Packaging, a subsidiary of ND Paper, Inc. is growing in the Village of Mount Pleasant, WI. Last year, ND Paper purchased a 350,000-square-foot warehouse and distribution facility for $15.5 million, and is making an additional investment of more than $30 million for renovations and equipment. The company plans to create up to 40 jobs at the location.
"We chose Racine County not only because of their established reputation of being a welcoming business community, but also because of the people on the local level and the relationships established," said John Parent, ND Packaging General Manager. "We are excited for the future of the company in this region and the ability to create employment opportunities for the people here."...
See Also:
...more

Ken Notes: This is an interesting development, Nine Dragons is now making packaging in the US to ship back to China to then ship back to the US. In the past China bought our recycled bulk paper to make packaging back in China. We will continue to follow this and welcome ND to the Wisconsin community...
---
MADISON, Wis. – Gov. Tony Evers has proclaimed the third week in October (Oct. 18-24, 2020) as Forest Products Week. The week recognizes the people who work in and care for our forests, the businesses that create forest products and the many ways forest products contribute to our lives.
"Forest products contribute $24.3 billion annually to the state's economy," Collin Buntrock, forest products team leader with the Wisconsin Department of Natural Resources said. "Additionally, our forests directly provide more than 63,000 jobs for Wisconsin residents with a payroll of $4.2 billion. In fact, forestry is the number one employer in seven counties, and every forestry job supports 1.7 additional jobs in the state."
...more

Ken Notes:I hope the Governor and others read the proclamation! 24.3 Billion and 63,000 jobs!!!
---
Join us for the FREE webinar
October 29, 2020 at 1:00 pm cst
Exploring Innovations in Specialty Paper:
Alternative Pulp Sources, Non-traditional Markets
& Achieving Sustainability
Jim Koronkiewicz / BPM INC.
Exploring Innovations in Specialty Paper: Alternative Pulp Sources, Nontraditional Markets and Achieving Sustainability
What makes a "Specialty Paper" special?
What makes paper a wise choice in a world of many substrate options?
How can ideally-suited paper products meet the ever-changing needs of our consumer
marketplace?
BPM has been delivering paper-based solutions for a wide range of applications for many years, and we`re just getting started. Learn about this unique segment of the paper industry in our upcoming webinar. The Team at BPM is focused upon meeting today`s paper and packaging challenges as well as anticipating those ahead. Join us for this discussion. For more information, contact us at bpm@bpmpaper.com or 715-582-4551...
Next Seminar: November 19 – Scott Thompson / SGSCO – Managing Color Online & On the Shelf in Multiple Formats for Brand Equity
...more
---
As the Verso mill in Wisconsin Rapids stands indefinitely idled and the community waits for news about its future, Verso's president and CEO has stepped down.
Adam St. John resigned from his role as president, CEO and a member of the company's board of directors effective Wednesday, the company announced Thursday morning.
Randy Nebel, a member of the board will serve as interim president and CEO and will continue his role on the board of directors. The board will start searching for a permanent president and CEO and will use a national executive search firm to help find qualified candidates...
...more
---
As consumers look to wipes to protect from Covid-19, ingredient quality cannot be ignored
While hustling to produce wet wipes that address the Covid-19 pandemic, it's as important that producers address quality and clarity. The labels that users rely on can confuse, or even mislead. Consequences of mis-labeled products may also render them mis-used. Just as many users do not understand the differences between KN95 and N95 masks, which filter at different levels, the difference between cleansing and sanitizing wipes is also important.

Nuances in understanding what claims are made affect the level of confidence applicable to fighting against the Covid-19 virus. Many wet wipes are said to kill 99.99% of many common bacteria. According to Mindy Costello, Registered Environmental Health Sanitarian and NSF International's Consumer Product Certification Specialist...

...more

Ken Notes: We may want to create a "Kills Covid" label for our products....
---
Ahlstrom-Munksjö advances into the North American customized digital printing market, and launches Ahlstrom-Munksjö WallStar® Digital, its new portfolio of fiber-based solutions for digital printing applications.
Demand for customized digital printing is growing, led by changing consumer demand, where personalization is extremely important. Digitally printed wall coverings can be used to change a room quickly, whilst at the same time add impact through use of personalized designs. Environmental aspects are also of high importance, as consumers in North America become more aware of sustainability and the type of materials they wish to use. Consequently, digital printers are looking for PVC free media which allows printing in small, unique, personalized quantities...
WallStar® Digital is a directly printable, PVC free, nonwoven portfolio from Ahlstrom-Munksjö, delivering benefits for both printers and end users. For printers, the portfolio delivers media with high dimensional stability and excellent printability. Media is fully compatible with Latex, UV, and laserjet printers. For end users the media is PVC free, has a luxurious touch and is simple to install and remove. Facilitating change and use of new designs....
...more
---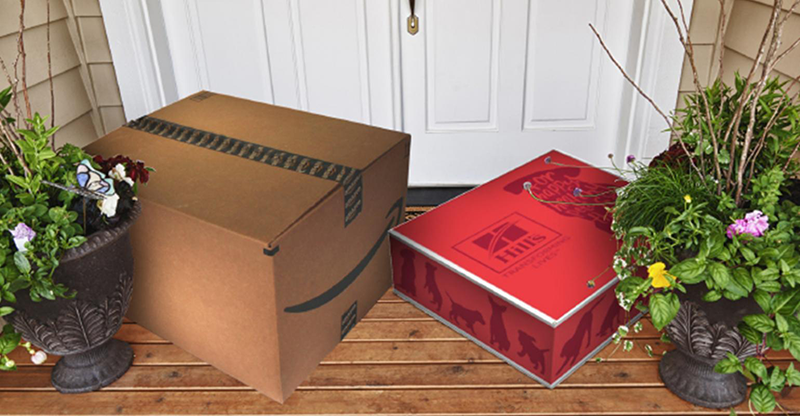 What is the Climate Pledge Friendly Program?

In 2019, Amazon co-founded The Climate Pledge, a commitment for their business to be net-zero carbon by 2040. To reduce or offset their carbon footprint in this timeline, Amazon is taking several steps, one of which is making it easier for consumers to discover and shop for more sustainable products.

Key takeaways:
Consumer preference for sustainable products is on the rise
Amazon has identified over 25,000 products on its platform as Climate Pledge Friendly
Brands can obtain the Climate Pledge Friendly badge for their products by meeting one of 19 different sustainability certifications
Optimizing product packaging for size and material choice helps brands meet the Compact by Design certification
See Also
...more
Ken Notes: Great read and an "in" to the Amazon giant.
Marty Notes: There are a number new innovations in packaging... and we need to watch for trends, partner with leaders and think Outside the Box. UW Stevens Point has a
great program for paper and packaging research
-- well worth checking out.
---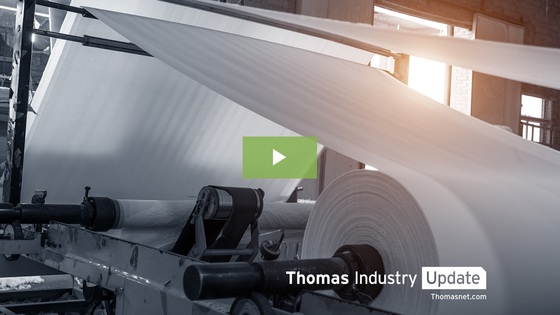 The paper industry has faced a lot of challenges over the years, but as the world becomes more conscious of the environmental impact of manufacturing, waste management might be the biggest.
Luckily, the Department of Energy's Ames Laboratory has unveiled a major breakthrough relating to the paper manufacturing process, and it has dual benefits.
According to the lab
, they've uncovered a new process that can convert a toxic byproduct of paper processing, providing an alternative to burning the waste generated by pulping. And that's not the best of it: the environmentally-friendly conversion process actually winds up creating a valuable chemical that can be used in the production of nylon...
...more
---
Partner Level Sponsors (Gold)

About Sponsorship
...more
---
Kaleidaprint has started printing personalized gift wrap in Little Chute WI, via their new ecommerce site,
www.kaleidaprint.com
KaleidaPrint is an online retail brand, and a division of Resource One International, LLC. Resource One International, LLC, along with sister company Waldan Paper Services, LLC have serviced the paper and print markets for nearly 40 years.
At Kaleidaprint we understand that giving a gift is a way to show someone that you care, and we're providing our customers an opportunity to make that gesture even more special with truly unique gift wrap. With close to 50 different designs (and more being added each month), Kaleidaprint allows its users to add photos and text to base patterns to create custom gift wrap for every occasion....
...more
Ken Notes: This is a brilliant use of new technologies at a price point that is very reasonable. I actually am buying a couple of rolls for Christmas...

Marty Notes: GBIG will be closely following these new packaging and imaging technologies. If you have an idea or product give me a call. Note the GBIC paper, we thought beer was fitting...
---
By Susan Stansbury, Industry Consultant
Did we ever think that this bastion of nonwovens applications would be so backlogged that store shelves are empty, and buyers are seeking any means to find them? That's the status of wet wipes, especially sanitizing and antibacterial wipes. At the same time, did we ever imagine a pandemic that would call for a higher level of cleanliness to fight a new viral threat?
Today pandemic anxiety continues. Schools and sporting activities are opened, and sometimes later closed. Travelers pack up their sanitizers and find out which states (or nations) have rules for entering "their" borders. Hotels tout their updated protocols. Those planning to fly study which airlines are more restrictive. People venturing out to eat may choose outdoor terraces where wipes canisters sit at the entrance, or tableside.///
...more
---
At first sight, specializing in the impossible doesn't look like the best way to build a profitable long-term business. For Pennsylvania-based prepress house Imageworx, however, it's a strategy that has proved highly successful for more than two decades.
To understand what achieving the impossible looks like, consider the winning entry of Imageworx in Miraclon's Global Flexo Innovation Awards. 'The Art of Magic' postage stamps were notable for two remarkable 'firsts': they were the first US postal stamps ever printed flexo, and the first to exploit 3D micro optical printing. Unveiled in Las Vegas by the United States Postal Service — and world-famous magician David Copperfield — three of the stamps featured animated 3D effects, including a white rabbit popping out of a top hat...
...For print trials, Imageworx partners with flexo press manufacturer MPS, previously using the latter's demonstration facility in Green Bay, Wisconsin. "The acid test of any new idea takes place on the press," says Toepfer, "so understanding what happens in the pressroom is essential. The Art of Magic stamps are a good example: in pre-production trials at MPS we successfully ran the job at the 250-feet-per-minute speed the customer demanded."...
...more

Marty Notes: Remember Wisconsin leads the world in flexo printing and technologies. We are often the forgotten child, but are contributing much to the State economy and jobs....
---
A "PDF" of the entire presentation
is at the link
Organizational Branding
as a Means of Transformation
...Organizational branding is all about identifying and articulating who you are when you're at your very best, so you can be that way all the time.
Organizational branding is about expressing what people should expect from you and then delivering an experience that meets or exceeds that expectation....
...more

Ken Notes: This is well worth downloading, KarmaGroup and UtechGroup did an excellent job.
---

Ken Notes:We want to keep 5PNews a "Brief" read but also do not want to miss anything so here are a few that we thought you should at least know about...
---
GREEN BAY - Employment has been growing, but still many people are seeking jobs in the wake of widespread unemployment as the coronavirus took hold of Wisconsin early this year.
Preliminary data places August`s unemployment rate at 6.2%. That`s less than half of what it was in April, but still double March`s pre-pandemic unemployment rate of 3.1%.
Some businesses say they are still hiring. If you or someone you know needs work, here`s a roundup of some hiring businesses in the area. They include manufacturing, retail, health care and teaching jobs. If you would like a job posting to be added, email nmizan@gannett.com....
...more

Notes: Several from the 5P`s including Ahlstrom-Munksjö, Heartland Label Printers, Kimberly-Clark, ProAmpac, Great Northern Corp, Amcor among others...
---
Our research indicates what consumers will continue to value as the coronavirus crisis evolves.
Anyone who has hosted a game night over video chat or ordered groceries to be delivered at home for the first time understands how profoundly the COVID-19 crisis has changed our behavior as consumers. But which of these changes will stick? We see several that are key:
Flight to online
Shock to loyalty
Need for hygiene transparency
Back to basics and value
Rise of the homebody economy
...more

Ken Notes: Great insight into where we are headed and how we can help. Some of this will be a permanent change even after Covid.
---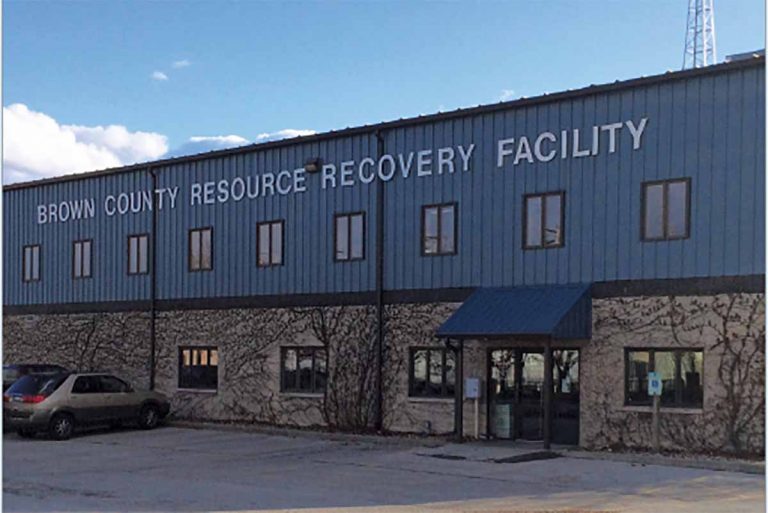 In the greater Green Bay, Wis. metropolitan area, Brown County and its neighboring communities came together to collectively improve their recycling programs. They currently operate a regional MRF and collaborate on area-wide messaging.
Brown County has a population of about 265,000 residents and includes the city of Green Bay.
Wisconsin has had recycling-related legislation since 1993, when the state enacted a landfill ban on key recyclables, including certain fiber products, some plastics and glass containers. The legislation doesn't dictate how those materials must be handled, just that they are banned from landfill disposal.
For years, Brown, Outagamie and Winnebago counties operated their own independent MRFs.
In 2009, the entire tri-county area switched to single-stream recycling programs, and as part of that change they closed all three MRFs and opened a new facility in Appleton, Wis. Now, the counties are joined together in a tri-county recycling partnership that covers a population of more than 500,000 people....
...more
---
Coalition of major retailers tackles global waste problem of plastic shopping bags

Hy-Vee has teamed up with fellow food and drug retailers to help reduce plastic waste by joining the Consortium to Reinvent the Retail Bag as a supporting partner.

The coalition, launched over the summer, was founded to test options to the single-use plastic shopping bag now used by mass retailers nationwide. CVS Health, Target and Walmart are the consortium's founding partners, while The Kroger Co. serves as the group's grocery sector lead partner. Walgreens participates as a supporting partner, and investment firm Closed Loop Partners serves as managing partner. Dick's Sporting Goods takes part as sports and outdoor retailer sector lead partner...
See Also:
...more

Ken Notes: We may want a seat at the table, as the outcome will effect our industry.
---
Primary Sponsor (Silver)
| | | |
| --- | --- | --- |
| the KarmaGroup | Castle Pierce | Reynolds Packaging |
| Midwest Engineered Systems | The Mail House | Packerland Websites |
| Green Bay Innovation Group | Wisconsin Development | Green Bay Innovation Group |
...more
---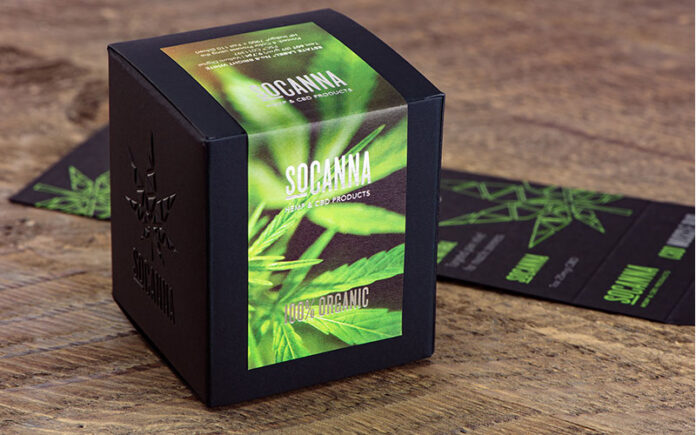 Driven by the global focus on sustainability and virtually limitless decorating and finishing possibilities, the folding carton market is forecast to grow to nearly $150 billion by 2024 (a $40 billion growth over 2018). Rising volumes are expected across all market segments, with food and beverage continuing to dominate. Another strong market for folding cartons is cannabis and CBD products. "For these brands, having packaging as green as the products they contain is of the utmost importance," said Irene Richard, senior product manager, Neenah® folding board and cover materials at Neenah, a supplier of paper, folding board and other paper-based packaging.
Growing demand for embellishments.....
...more
---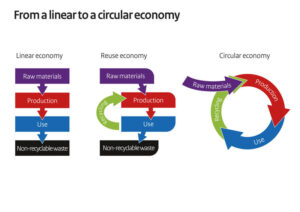 By Gary A. Jones, director, EHS Affairs, Specialty Graphic Imaging Association

Despite what many may think, the concept of sustainability is not new and has been evolving for decades. To some extent, the roots of sustainability were born with the conservation movement that was spearheaded by President Teddy Roosevelt, who worked hard to establish the national parks system. Since then, the focus of sustainability has grown to encompass an examination of just about all aspects of daily life and a search to find approaches, products and services that have a positive impact on the planet.
Sustainability background and emergence of the circular economy
Modern sustainability emerged in the mid to late 1980...
...more
---

The US Department of Energy (DOE) announced more than $27 million in funding for 12 projects that will support the development of advanced plastics recycling technologies and new plastics that are recyclable-by-design. As part of DOE's Plastics Innovation Challenge, these projects will also help improve existing recycling processes that break plastics into chemical building blocks, which can then be used to make new products.
The BOTTLE: Bio-Optimized Technologies to Keep Thermoplastics out of Landfills and the Environment funding opportunity is jointly funded by the Office of Energy Efficiency and Renewable Energy's (EERE) Bioenergy Technologies Office and Advanced Manufacturing Office....
University of Wisconsin-Madison (Madison, WI) - Designing Recyclable Biomass Biomass-Based Polyesters – DOE Funding: $2,500,000. Partners include Amcor, the National Renewable Energy Laboratory, Pyran, Stora Enso, and the University of Oklahoma.
...more

Ken Notes: Nice to see UW Madison on the list...
---
ASHWAUBENON (WLUK) -- A Northeast Wisconsin-based company is being rebranded.
Fabio Perini North America of Ashwaubenon is one of the companies being rebranded by its parent company, the Körber Group. FPNA, which manufactures machines for converting and packaging toilet tissue rolls, kitchen towels and folded products, will be known as Körber.
"We have been proud to be a trusted leader in the tissue paper industry for over 40 years, and we are ready to get started on an exciting future ahead with our new singular, unifying brand as Körber,"" FPNA president Pete Augustine said in a news release. "Since 2001, Fabio Perini has been owned by Körber—and now the expanded innovative technological solutions and resources for our customers allow us to continue to lead the way under one global name."
...more
---
A new center for a major distributor of shipping, packaging and industrial supplies is one step closer to arriving in Collier County.
Commissioners on Tuesday unanimously approved an agreement with Uline Corp. for the construction of a regional distribution center near the county`s new amateur sports complex.
"Really, this is more than exciting...," Commissioner Penny Taylor said shortly before the vote, addressing a company executive. "We really look forward to you coming here."
The
Wisconsin
-based company plans to build a nearly 1 million-square-foot regional distribution facility west of the sports complex, which is located east of Collier Boulevard and north of Interstate 75...
...more
---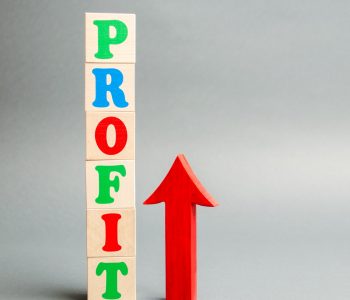 Kimberly Clark Corp Profits Rise on Higher Prices
When Kimberly Clark Corp (NYSE:KMB) hiked prices by more than five percent to offset rising commodity costs, something unexpected happened: shoppers barely noticed.
Kimberly Clark Corp's unit volumes actually increased two percentage points during the second quarter as most people stocked up on "Huggies" diapers and "Cottonelle" bathroom tissue. Driven by the combination of higher prices and steady demand, Kimberly's first-quarter sales and profit crushed analysts' expectations, sending shares to fresh all-time highs. (Source: "Kimberly-Clark Announces Second Quarter 2020 Results," Kimberly Clark Corp, July 23, 2020.)...
...more

Ken Notes: Go figure???
---
Support (Bronze)
...more
---
The report highlights the company's progress towards its 2025 and 2038 sustainability goals, key performance indicators, recycling advancements and recent awards.

Waste Management (WM), Houston, released its 2020 Sustainability Report on Oct. 13. The report highlights the company's progress towards its 2025 and 2038 sustainability goals, key performance indicators, recycling advancements and recent awards.
The 2020 Sustainability Report, which is available as an interactive website and PDF, details progress on important issues and annual updates. Complementing the report, a new Environmental, Social and Governance (ESG) Resource Hub provides access to data related to performance, policies and initiatives. Relevant updates and an archive of past reports are available within the ESG Resource Hub....
...The report's
interactive microsite
invites visitors to see how WM collects, processes and manages waste....
See Also:
...more
---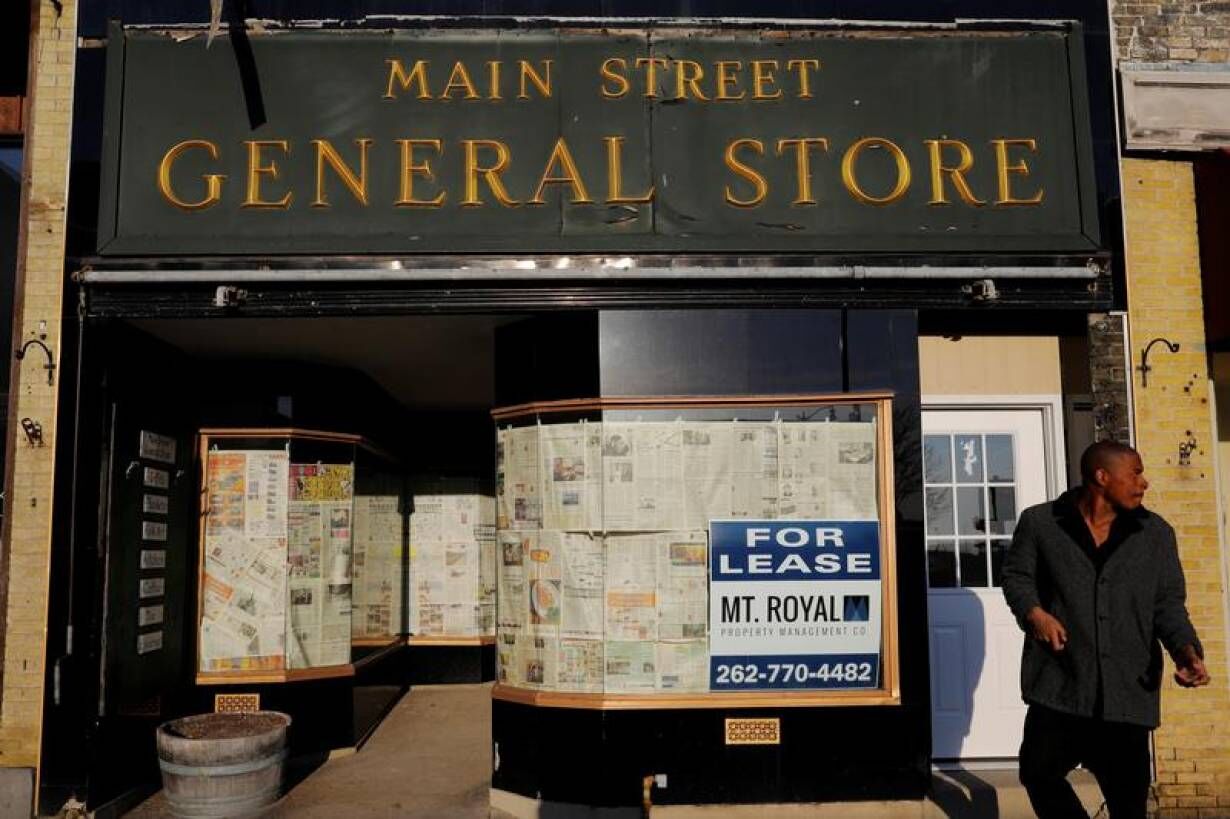 BAYFIELD, Wisconsin — When a major U.S. paper producer decided over the summer to shut two of its plants, citing the drop in demand for paper amid the coronavirus pandemic, it sent reverberations through a region that is highly reliant on its timber industry.
The sudden move by Verso Corp. affected thousands of jobs in Minnesota and its neighbor Wisconsin, where it also cut off revenue that was keeping many of the state`s counties afloat.
"Twenty-five percent of the pulpwood Wisconsin produced went to that one mill alone," said Henry Schienebeck, executive director of the Great Lakes Timber Professionals Association...
...more
---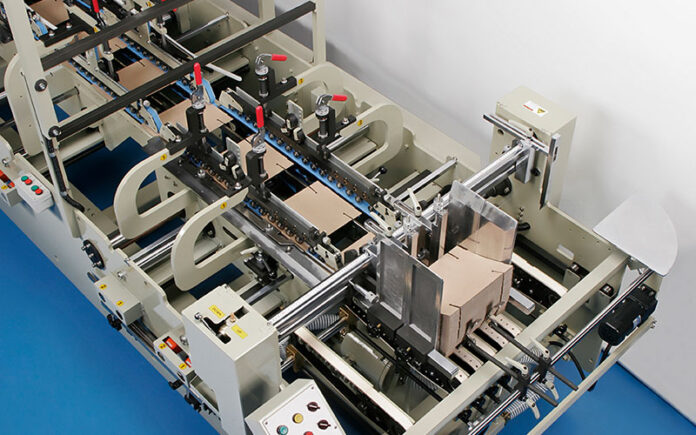 Those in the industry know that print runs for most everything have become shorter, including many applications for folding cartons. Today, carton runs have been affected by companies having the ability to digitally print short-run cartons as well – meaning carton runs for many applications are becoming shorter and shorter.
No matter how short or long a run for a folding carton project is, in most cases, it must go on a folder-gluer before the final packaging of the product. The folding/gluing process can be meticulous and time consuming, so any type of pre-planning and preparation before the carton reaches the machine is extremely important. PostPress reached out to Kevin Koplin and Shawn Rogers from American International Machinery and asked them to share some tips for working with smaller carton runs, including how to keep makereadies and set-up times to a minimum.
...more

Marty Ochs suggests that Folding/Gluing has to incorporate new digital printing capabilities with new advanced technology for short run cartons and other packaging products!

Ken Notes: Great insights in this market segment...
---
The acquisition expands Green Bay Packaging's presence in Ohio and the surrounding areas.
...more
---
The Town of Lawrence planning and zoning commission opposes a large warehouse project for Georgia-Pacific.
Members voted 3-2 against the plans.
The 1 million square foot warehouse would be along Highway F, just west of I-41. Products made at the new Georgia-Pacific plant in Green Bay would be sent there.
The full Lawrence Town Board is expected to vote on the project later this month...
...more

Ken Notes: If you know anyone on the Lawrence Town Board, give them a call or send a note - their emails are at the link...

Marty Notes: GBIG has sent a brief note supporting the project to the Town board members and encourages individual member to do likewise.
---
The economic recovery remained on track through the third quarter as macro data continues to improve and business and consumer confidence gains momentum. The unprecedented level of monetary and fiscal stimulus will continue to backstop economic growth in the foreseeable future.
Following the historic drop in GDP of -31.4% in the second quarter, we are likely to see a huge rebound in the neighborhood of 20-30% for the third quarter. The number of unemployed continued to fall in September with the rate dipping lower to 7.9%. Market returns were positive for the quarter, although less so than the major market rebound in Q2. Read the full report in our latest Quarterly Market Review. At the link...
...more

Ken Notes: A lot of good data here especially in the area of GDP. This will impact the industry, but remember there are pockets of growth to be found in the carnage. Packaging is clearly one of these areas as well as personal protection and advancements in printing. Again a strong sector for the Wisconsin economy.
---
La Crosse, Wis. — Inland Packaging is pleased to share that they have been awarded Packaging Materials Supplier of the Year by Molson Coors Beverage Company (MCBC). Winners were announced at Molson Coors' virtual event on October 8th.
In years past, Molson Coors Procurement held its annual Supplier Recognition Awards event at corporate headquarters, but this year it was held virtually. The purpose of the event is to recognize the excellence of Molson Coors' most valued suppliers. Inland was one of the suppliers that were honored for exemplary performance in key strategic categories....
...more
---
Menomonie, Wis. — Before COVID-19, Sarah Webber, Brandon Nitz and Austin Skoug were looking forward to 2020 industry co-op positions to help them test their knowledge as packaging majors at University of Wisconsin-Stout.
Somewhat to their surprise, they will end the year having achieved their goal and so much more, not the least of which is learning that growth often comes from unexpected challenge.
Despite COVID-19, the three students were still able to experience their co-ops on-site at companies in Minnesota and Wisconsin. Because of COVID-19, they have learned firsthand the importance of packaging in our lives...
...more
---
Most companies have at least heard of the concept of using Lean Principles as a methodology to improve processes and ultimately financial performance. Many of those companies have chosen to "use Lean" in their business, only to look back with disappointment, and even going as far to terminate employees "responsible for Lean", for their failure to deliver. They embark on hiring a 6 Sigma Black Belt or two and tell them to go do it. They continue to do what they have always done in their job and wait for the money to come rolling in.
Roughly 50% of SPL Consulting, LLC.'s clients have tried Lean in the past and failed to sustain it. The question is why did they fail? There are cases where the individual tasked with implementation was either unqualified or incapable of leading a change effort of this magnitude. Often, however, when the leader is pointing the finger at the individual, they don't recognize, three more fingers are pointing back at THEM....
...more
---
IP = Intangible assets associated with a company's technological innovation, "brainpower" and good will.
If a company's "intangible assets" meet certain criteria, the law gives the company legal protection. Three attributes: (1) intangible, (2) "right to exclude" and not an affirmative right, (3) personal property...
PDF Overview at the link...

...more
Ken Notes: Great overview of IP laws! Download this for your files...
---
Food, Beverage & Packaging live events include CPX20: Cannabis Products Exchange, Membrane Technology Forum, Converters Expo, Global Pouch Forum, Food Automation & Manufacturing Conference and Expo, New Products Conference, The Beverage Forum, Food Safety Summit, BevOps Fleet Summit and Kettle Awards.
EVENTS
The Beverage Forum - 10/15/20 to 10/16/20 - Swissotel Chicago - Chicago, IL

Food Safety Summit 10/19/20 to 10/22/20 - Convention Center - Rosemont, IL
More Events at the link....

...more
---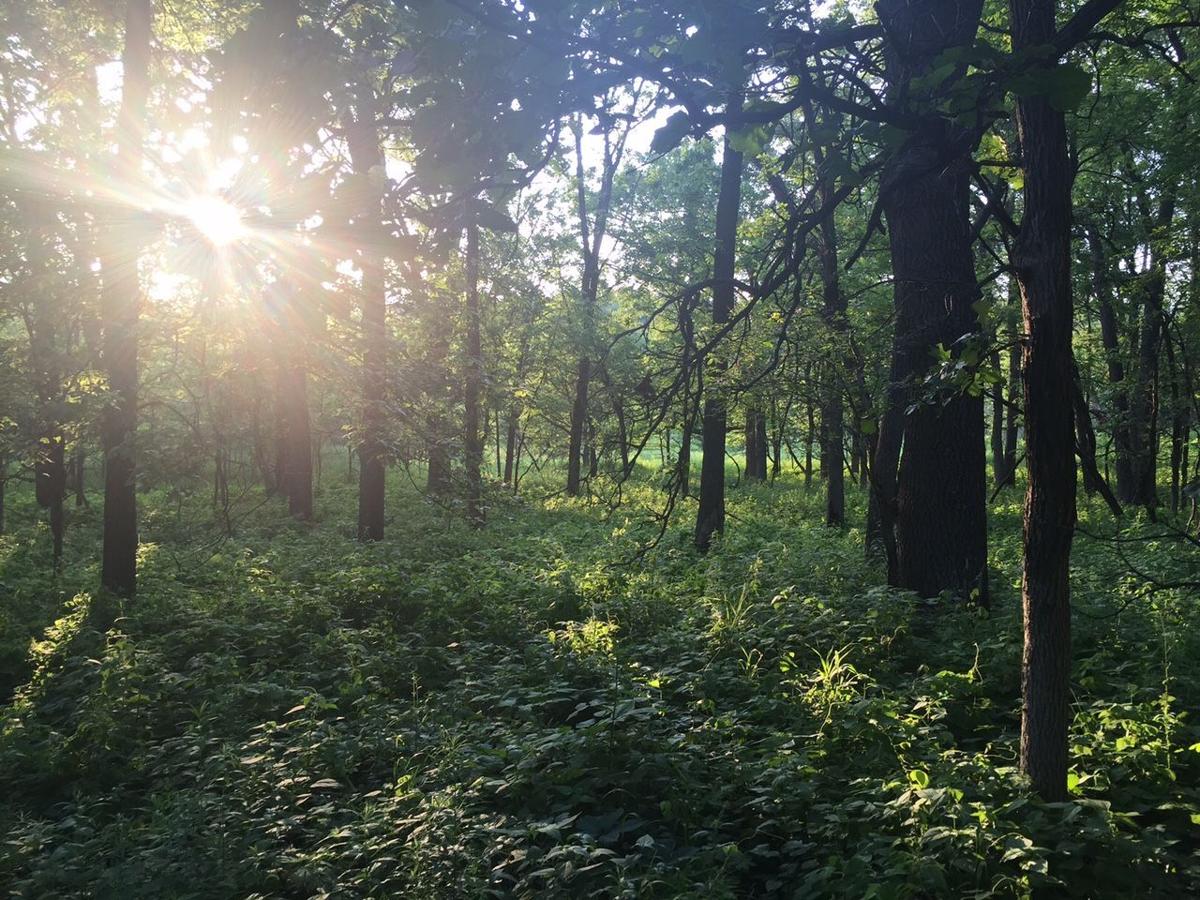 A recent Cap Times commentary by Spencer Black sang the praises of Wisconsin prairies and prairie restoration. Thank you, Spencer — I heartily agree! But as public and private land managers are influenced to opt for prairie/savanna restoration, there is an interesting perspective to add: Forests are OK, too.
In much of this region, prairies and oak savannas were the most abundant ecosystem prior to European settlement. They were kept in place by fires, often set by Native American intervention. Ecological restoration of prairies and oak savannas sustains numerous plant and animal species that were recently at risk. Prairies and savannas offer marvelous places to enjoy nature...
...more

Ken Notes: We agree and suggest that forest management state wide is important. Our industries can work well together with DNR and other forest management entities to promote fire safety, regrowth, and managed harvesting.
---
Milford, Ohio – TLMI announces that the association has become a signatory of the Wisconsin Department of Natural Resources Green Tier Charter Program. The Green Tier Charter is for superior environmental performance within the printing industry and is a collective that includes the Wisconsin Department of Natural Resources, Specialty Graphics Imaging Association (SGIA), Great Lakes Graphics Association, Flexographic Technical Association (FTA), and TLMI. Participating entities believe that implementing the Green Tier law with printing operations through the Charter will produce environmental results beyond what is likely under existing regulatory programs...
...more

Ken Notes:Green Tier is fairly attainable for well managed businesses, just a thought.
---
The Wisconsin Department of Natural Resources did not seek money for remediation of toxic chemicals related to human health issues in its latest budget ask from the state.
According to the recently filed budget request for 2021 through 2023, the agency did not seek any money for PFAS remediation, testing or investigations. The budget request shows a 0.3% increase in funding, though Gov. Tony Evers has asked agencies to cut their budgets since the coronavirus pandemic began...
...more

Ken Notes: With 50 Million of money set aside for property acquisition there may be opportunities to transfer some holdings to the state...
---
Recycling association says definitions of high-purity ferrous scrap and reprocessed plastic grades could follow those for nonferrous metals.
The Brussels-based Bureau of International Recycling (BIR) says the government of China is making progress in creating "quality standards for mechanically recycled secondary raw materials."
For several years, various agencies in China's government, including its Ministry of Ecology and the Environment (MEE) and its General Administration of Customs (GACC), have focused on restrictions placed on what it often refers to as "foreign garbage" that it classifies as waste...
...In an interview to be broadcast as part of the Oct. 20-22 Paper & Plastics Recycling International Conference, Adina Renee Adler, a vice president with the Washington-based Institute of Scrap Recycling Industries (ISRI), cites such definitions and standards in China, Indonesia and elsewhere as a trend...
...more

Ken Notes: A must read for those in the recycling business. China once took almost any grade of paper and other materials, now they want a much higher quality "processed" product...

Marty Notes: China has now purchased several pulp operations in the US including at least two in Wisconsin. The new normal will be to produce clean pulp and ship that rather than taking bulk waste. Note a previous article above notes that China is developing new standards for materials they will accept moving forward...
---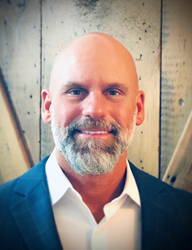 Primex Plastics Corporation, the leader in custom extruded plastic sheet and roll products for thermoforming, fabrication and printing, is pleased to announce the appointment of Thomas Priewe to the position of territory business manager for portions of Wisconsin and Illinois including the Milwaukee and Chicago metropolitan areas.
...more
---
Sponsors
...more
---
Several good articles at the link including...
...And More...
...more
---
The Great Lakes Graphics Association (GLGA) revealed the top winners of their 2020 Graphics Excellence Awards (GEAs) during a Virtual Celebration on Sept. 23, 2020.
The Celebration is the culmination of the annual GEAs competition, which recognizes companies throughout Illinois, Indiana and Wisconsin for superb craftsmanship in the design, creation and production of outstanding printed projects they produce for their customers. This year, in lieu of in-person ceremonies, the winners were honored at an online Celebration....
...more

Ken Notes: Wisconsin was well represented among the winners, congrats to all...
---
The report explores the sea change underway as four key drivers – market forces, recent innovations, changing policy and groundbreaking partnerships – push circularity forward
New York, Sept 24 – Today, Closed Loop Partners' innovation center, the Center for the Circular Economy, announced the release of its timely report, The Circular Shift: Four Key Drivers of Circularity in North America. The report highlights critical trends driving circularity in the region, putting circular economy solutions at the center of business strategy, innovation development, policy changes, and new institutional partnerships.
...more
---
Top sales innovators are embedding data and technology throughout their organizations to reimagine sales. Here's how they do it
Sales has always been a "sensing" organization, attuned to changes in customer sentiment, shifts in demand, and the requirements of different buying stages. But those senses are being flooded as customers shift to digital engagement, leaving sellers with more channels to cover and more interactions to manage.

The pandemic has amplified these challenges, exposing weaknesses in existing sales models and gaps in digital readiness. In many ways, this data revolution in sales matches what happened to marketing departments three to five years ago, when they were forced to reorient their functions to be more analytically driven. With more data flowing in from nontraditional sources such as video calls and webinars—few of which are captured by current sales processes—understanding which customers to focus on, what they care about, and how they want to engage can often feel like a guessing game....

...more
---
MADISON – Starting Oct. 5, the Wisconsin Department of Natural Resources' Reforestation Program will accept seedling orders from Wisconsin forest landowners for trees and shrubs to be planted in spring of 2021.
Seedlings grown at the state nurseries are used for reforestation and conservation plantings on private, industrial and state/county forest lands. A minimum order consists of a packet of 300 trees or shrubs of the landowner's choosing in increments of 100 of each species, or 500 shrubs or 1,000 tree seedlings. Seedlings can also be purchased by youth groups and educational organizations for their reforestation and conservation planting projects.
Forest landowners can order using the online form found on
the DNR website
or by printing the order form and mailing it to the Griffith Nursery, 473 Griffith Ave., Wisconsin Rapids, Wisconsin 54494. Customers may also contact the
reforestation staff
or their local
DNR forester
for personal assistance. Printed copies of the order form are also available; call a local forester or nursery for details.
...more

Ken Notes: You may want to partner with a group and do a planting next spring if you have the land, this makes for a great photo op and is good public relations....
---
08 Oct 2020 --- Cargill and renewable energy company Virent are working together to evaluate the use of Cargill's corn dextrose as a feedstock for Virent's BioForming technology, producing raw material for packaging solutions. The companies are demonstrating this technology's applicability in upcycling waste streams from any plant source.
"Virent has looked at agricultural wastes such as corn stover (along with sugar cane bagasse, sugar beets and more) as feedstocks for this process," Dave Kettner, Virent president, tells PackagingInsights....
...more
---
On September 24, 2020, Spa Holdings 3 Oy (the "Offeror") announced that it will make a voluntary public cash tender offer to acquire all of the issued and outstanding shares in Ahlstrom-Munksjö Oyj ("Ahlstrom-Munksjö" or the "Company") that are not held by Ahlstrom-Munksjö or any of its subsidiaries (the "Shares") (the "TenderOffer").
The Board of Directors of the Company (the "Ahlstrom-Munksjö Board") has decided to issue the statement below regarding the Tender Offer as required by the Finnish Securities Markets Act. ..
...more
Ken Notes: Full Statement at link...
---
MFA-Linn was recently awarded $10,000 to purchase a baler to be used for compressing agriculture plastic wrap waste left from hay bales.
Organizers say this is a first of its kind project in the state of Missouri. Finding a way to recycle the material would keep farmers from burning or burying the plastic wrap (the other available disposal methods).
Lelande Rehard from Mid-Missouri Solid Waste Management District was critical in identifying this opportunity from observing a similar project underway with dairy producers in Wisconsin. Rehard provided technical guidance throughout 2019 to help steer efforts in submitting a winning grant application through the Department of Natural Resources...
...more

Ken Notes: Curious to see if any of our readers have an idea for this plastic. There is a lot of it and some grant money to help recycle it.
---
Please join us online for our second series of Landa Live. Come with us for an in-depth look at Landa's specialized end-to-end solutions for the Food, Pharmaceuticals, Health & Beauty and Online Printing vertical markets. We'll demonstrate how Nanography® fits seamlessly into your existing business and how it can help you respond to your specific challenges. Learn why, with Landa, printing will never be the same again for you and your customers.
...more
---
Marty Ochs

Green Bay Innovation Group (GBIG)
martinpochs [at] gmail.com
608.698.3333


Ken Harwood
WisconsinDevelopment.com
Advocating for Wisconsin
Ken [at] KenHarwood.com

608.334.2174
5PNews is a weekly newsletter and website featuring positive stories on the industries in Wisconsin that helped build the State. Specifically Paper, Pulp, Printing, Packaging, and Plastic or the "5P`s".

Of course this also includes Flexo, Converting, Recycling, Forestry Management, manufacturing Equipment, and the hundreds of other businesses and industries in Wisconsin associated with our 5P`s. Alas that title would be long and confusing.

Our goal is to remind the decision makers in Wisconsin of the importance of our industry both historically and more importantly into the future. 5PNews.com will be sent to 2,000 Elected Officials and staff, Press Outlets, and Industry leaders each week. It is free to subscribe (supported by the sponsors).
Some notes on 5PNews, First you may want to add Editor@WisconsinDevelopment.com to your email contacts. Second, With Wisconsin in the center of the national spotlight, it becomes more difficult to find local articles about our industries -- bad news trumps good news (no pun intended), so if you have news to share send it to Marty at martinpochs@gmail.com. To contact me use Ken@Kenharwood.com. Finally our SUBSCRIBE link is now active.

The Publication is a joint effort of Marty Ochs with the Green Bay Innovation Group (GBIG) and Ken Harwood Editor and Publisher of Wisconsin Development News. Both Ken and Marty have been directly involved with our industries for decades.

Ken began his career with Kimberly-Clark, consulted with dozens of Fox Valley Companies and eventually became Mayor of Neenah Wisconsin before heading to Madison where he continues to advocate for Wisconsin businesses and communities. He is a journalist, cheerleader, and proponent for the companies that made Wisconsin what it is today. His other newsletters are read by 20,000+ people each week.

Ken notes, "Wisconsin can not forget the industries that built Wisconsin. We must continue to grow the businesses that we are known for while exploring new markets and innovation."

Marty Ochs founded GBIG to support Green Bay's paper, packaging, printing, converting and support industries and has grown the effort to cover the local, state and national levels. Marty commented, "The impact and innovation of Green Bay's paper and related industries often seems to go unrecognized, and we are going to change that."

Ochs grew up in Northeastern Wisconsin and began his career in the paper industry, so he felt determined to bring more recognition to the thriving paper field in Green Bay. With 40 years of experience in the paper and printing industries, Ochs set out to create a collaboration of Green Bay and now Wisconsin companies that would highlight and celebrate current innovation and new exciting innovations the industry is involved in.
...more
Wisconsin & "Paper Mills" OR Pulp OR Printing OR Packaging OR Plastic OR Flexo OR Converting OR Recycling OR "Forest Management" OR "paper Manufacturing".
Start Week: 39 - Query String:SELECT * FROM paper WHERE `issue` > 39 and volume = 8 OR `issue` > 90 ORDER BY sortorder