---
5PNews is a weekly newsletter and website (
5PNews.com
) featuring positive stories from "The Industries That Built Wisconsin". The 5P's – Paper, Pulp, Printing, Packaging and Plastic. In addition, this includes Flexo, Converting, Recycling, Forest Management, Manufacturing Equipment Suppliers and hundreds of other supporting industries and businesses.
Our goal is to remind the decision makers and executives in Wisconsin of the importance of our industries. Wisconsin is still the Number 1 paper producer in the United States. 5PNews will be sent to 2,000 Elected Officials and Staff, Press Outlets and industry leaders each week. It is "FREE" to subscribe (Supported by Sponsors) and sent each week.
---
MADISON, Wis. – Gov. Tony Evers has proclaimed the third week in October (Oct. 18-24, 2020) as Forest Products Week. The week recognizes the people who work in and care for our forests, the businesses that create forest products and the many ways forest products contribute to our lives.
"Forest products contribute $24.3 billion annually to the state's economy," Collin Buntrock, forest products team leader with the Wisconsin Department of Natural Resources said. "Additionally, our forests directly provide more than 63,000 jobs for Wisconsin residents with a payroll of $4.2 billion. In fact, forestry is the number one employer in seven counties, and every forestry job supports 1.7 additional jobs in the state."
...Full Story Here

Ken Notes:I hope the Governor and others read the proclamation! 24.3 Billion and 63,000 jobs!!!
---
Join us for the FREE webinar
October 29, 2020 at 1:00 pm cst
Exploring Innovations in Specialty Paper:
Alternative Pulp Sources, Non-traditional Markets
& Achieving Sustainability
Jim Koronkiewicz / BPM INC.
Exploring Innovations in Specialty Paper: Alternative Pulp Sources, Nontraditional Markets and Achieving Sustainability
What makes a "Specialty Paper" special?
What makes paper a wise choice in a world of many substrate options?
How can ideally-suited paper products meet the ever-changing needs of our consumer
marketplace?
BPM has been delivering paper-based solutions for a wide range of applications for many years, and we`re just getting started. Learn about this unique segment of the paper industry in our upcoming webinar. The Team at BPM is focused upon meeting today`s paper and packaging challenges as well as anticipating those ahead. Join us for this discussion. For more information, contact us at bpm@bpmpaper.com or 715-582-4551...
Next Seminar: November 19 – Scott Thompson / SGSCO – Managing Color Online & On the Shelf in Multiple Formats for Brand Equity
...Full Story Here
---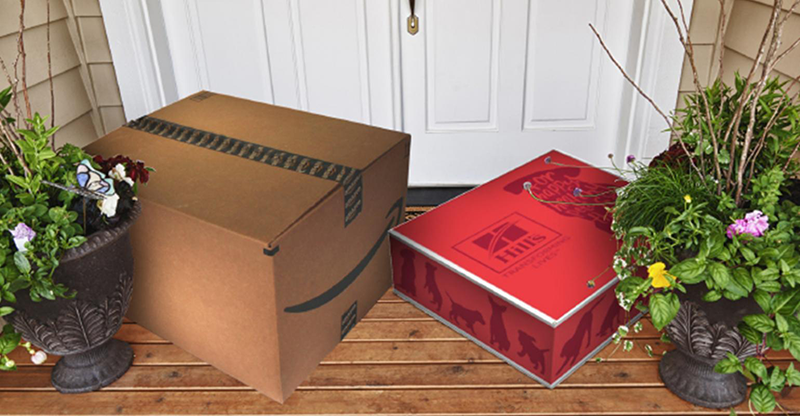 What is the Climate Pledge Friendly Program?

In 2019, Amazon co-founded The Climate Pledge, a commitment for their business to be net-zero carbon by 2040. To reduce or offset their carbon footprint in this timeline, Amazon is taking several steps, one of which is making it easier for consumers to discover and shop for more sustainable products.

Key takeaways:
Consumer preference for sustainable products is on the rise
Amazon has identified over 25,000 products on its platform as Climate Pledge Friendly
Brands can obtain the Climate Pledge Friendly badge for their products by meeting one of 19 different sustainability certifications
Optimizing product packaging for size and material choice helps brands meet the Compact by Design certification
See Also
...Full Story Here
Ken Notes: Great read and an "in" to the Amazon giant.
Marty Notes: There are a number new innovations in packaging... and we need to watch for trends, partner with leaders and think Outside the Box. UW Stevens Point has a
great program for paper and packaging research
-- well worth checking out.
---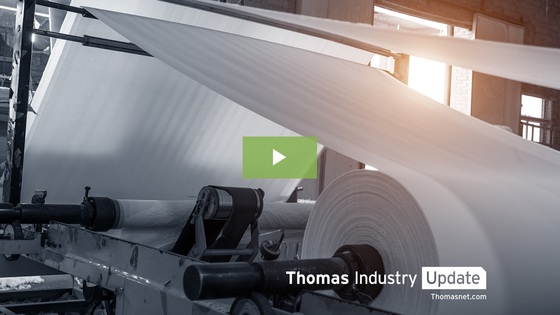 The paper industry has faced a lot of challenges over the years, but as the world becomes more conscious of the environmental impact of manufacturing, waste management might be the biggest.
Luckily, the Department of Energy's Ames Laboratory has unveiled a major breakthrough relating to the paper manufacturing process, and it has dual benefits.
According to the lab
, they've uncovered a new process that can convert a toxic byproduct of paper processing, providing an alternative to burning the waste generated by pulping. And that's not the best of it: the environmentally-friendly conversion process actually winds up creating a valuable chemical that can be used in the production of nylon...
...Full Story Here
---
Partner Level Sponsors (Gold)

About Sponsorship
...Full Story Here
---
At first sight, specializing in the impossible doesn't look like the best way to build a profitable long-term business. For Pennsylvania-based prepress house Imageworx, however, it's a strategy that has proved highly successful for more than two decades.
To understand what achieving the impossible looks like, consider the winning entry of Imageworx in Miraclon's Global Flexo Innovation Awards. 'The Art of Magic' postage stamps were notable for two remarkable 'firsts': they were the first US postal stamps ever printed flexo, and the first to exploit 3D micro optical printing. Unveiled in Las Vegas by the United States Postal Service — and world-famous magician David Copperfield — three of the stamps featured animated 3D effects, including a white rabbit popping out of a top hat...
...For print trials, Imageworx partners with flexo press manufacturer MPS, previously using the latter's demonstration facility in Green Bay, Wisconsin. "The acid test of any new idea takes place on the press," says Toepfer, "so understanding what happens in the pressroom is essential. The Art of Magic stamps are a good example: in pre-production trials at MPS we successfully ran the job at the 250-feet-per-minute speed the customer demanded."...
...Full Story Here

Marty Notes: Remember Wisconsin leads the world in flexo printing and technologies. We are often the forgotten child, but are contributing much to the State economy and jobs....
---
GREEN BAY - Employment has been growing, but still many people are seeking jobs in the wake of widespread unemployment as the coronavirus took hold of Wisconsin early this year.
Preliminary data places August`s unemployment rate at 6.2%. That`s less than half of what it was in April, but still double March`s pre-pandemic unemployment rate of 3.1%.
Some businesses say they are still hiring. If you or someone you know needs work, here`s a roundup of some hiring businesses in the area. They include manufacturing, retail, health care and teaching jobs. If you would like a job posting to be added, email nmizan@gannett.com....
...Full Story Here

Notes: Several from the 5P`s including Ahlstrom-Munksjö, Heartland Label Printers, Kimberly-Clark, ProAmpac, Great Northern Corp, Amcor among others...
---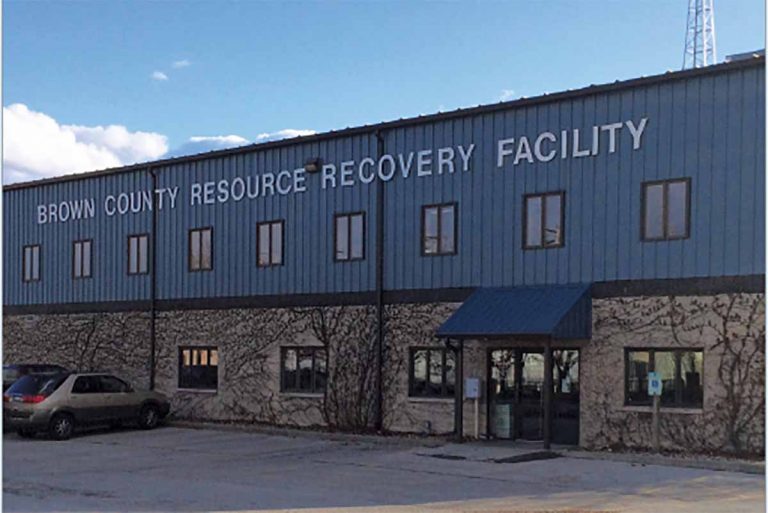 In the greater Green Bay, Wis. metropolitan area, Brown County and its neighboring communities came together to collectively improve their recycling programs. They currently operate a regional MRF and collaborate on area-wide messaging.
Brown County has a population of about 265,000 residents and includes the city of Green Bay.
Wisconsin has had recycling-related legislation since 1993, when the state enacted a landfill ban on key recyclables, including certain fiber products, some plastics and glass containers. The legislation doesn't dictate how those materials must be handled, just that they are banned from landfill disposal.
For years, Brown, Outagamie and Winnebago counties operated their own independent MRFs.
In 2009, the entire tri-county area switched to single-stream recycling programs, and as part of that change they closed all three MRFs and opened a new facility in Appleton, Wis. Now, the counties are joined together in a tri-county recycling partnership that covers a population of more than 500,000 people....
...Full Story Here
---
Primary Sponsor (Silver)
| | | |
| --- | --- | --- |
| the KarmaGroup | Castle Pierce | Reynolds Packaging |
| Midwest Engineered Systems | The Mail House | Packerland Websites |
| Green Bay Innovation Group | Wisconsin Development | Green Bay Innovation Group |
...Full Story Here
---

The US Department of Energy (DOE) announced more than $27 million in funding for 12 projects that will support the development of advanced plastics recycling technologies and new plastics that are recyclable-by-design. As part of DOE's Plastics Innovation Challenge, these projects will also help improve existing recycling processes that break plastics into chemical building blocks, which can then be used to make new products.
The BOTTLE: Bio-Optimized Technologies to Keep Thermoplastics out of Landfills and the Environment funding opportunity is jointly funded by the Office of Energy Efficiency and Renewable Energy's (EERE) Bioenergy Technologies Office and Advanced Manufacturing Office....
University of Wisconsin-Madison (Madison, WI) - Designing Recyclable Biomass Biomass-Based Polyesters – DOE Funding: $2,500,000. Partners include Amcor, the National Renewable Energy Laboratory, Pyran, Stora Enso, and the University of Oklahoma.
...Full Story Here

Ken Notes: Nice to see UW Madison on the list...
---
ASHWAUBENON (WLUK) -- A Northeast Wisconsin-based company is being rebranded.
Fabio Perini North America of Ashwaubenon is one of the companies being rebranded by its parent company, the Körber Group. FPNA, which manufactures machines for converting and packaging toilet tissue rolls, kitchen towels and folded products, will be known as Körber.
"We have been proud to be a trusted leader in the tissue paper industry for over 40 years, and we are ready to get started on an exciting future ahead with our new singular, unifying brand as Körber,"" FPNA president Pete Augustine said in a news release. "Since 2001, Fabio Perini has been owned by Körber—and now the expanded innovative technological solutions and resources for our customers allow us to continue to lead the way under one global name."
...Full Story Here
---
Support (Bronze)
...Full Story Here
---
The report highlights the company's progress towards its 2025 and 2038 sustainability goals, key performance indicators, recycling advancements and recent awards.

Waste Management (WM), Houston, released its 2020 Sustainability Report on Oct. 13. The report highlights the company's progress towards its 2025 and 2038 sustainability goals, key performance indicators, recycling advancements and recent awards.
The 2020 Sustainability Report, which is available as an interactive website and PDF, details progress on important issues and annual updates. Complementing the report, a new Environmental, Social and Governance (ESG) Resource Hub provides access to data related to performance, policies and initiatives. Relevant updates and an archive of past reports are available within the ESG Resource Hub....
...The report's
interactive microsite
invites visitors to see how WM collects, processes and manages waste....
See Also:
...Full Story Here
---
The economic recovery remained on track through the third quarter as macro data continues to improve and business and consumer confidence gains momentum. The unprecedented level of monetary and fiscal stimulus will continue to backstop economic growth in the foreseeable future.
Following the historic drop in GDP of -31.4% in the second quarter, we are likely to see a huge rebound in the neighborhood of 20-30% for the third quarter. The number of unemployed continued to fall in September with the rate dipping lower to 7.9%. Market returns were positive for the quarter, although less so than the major market rebound in Q2. Read the full report in our latest Quarterly Market Review. At the link...
...Full Story Here

Ken Notes: A lot of good data here especially in the area of GDP. This will impact the industry, but remember there are pockets of growth to be found in the carnage. Packaging is clearly one of these areas as well as personal protection and advancements in printing. Again a strong sector for the Wisconsin economy.
---
La Crosse, Wis. — Inland Packaging is pleased to share that they have been awarded Packaging Materials Supplier of the Year by Molson Coors Beverage Company (MCBC). Winners were announced at Molson Coors' virtual event on October 8th.
In years past, Molson Coors Procurement held its annual Supplier Recognition Awards event at corporate headquarters, but this year it was held virtually. The purpose of the event is to recognize the excellence of Molson Coors' most valued suppliers. Inland was one of the suppliers that were honored for exemplary performance in key strategic categories....
...Full Story Here
---
IP = Intangible assets associated with a company's technological innovation, "brainpower" and good will.
If a company's "intangible assets" meet certain criteria, the law gives the company legal protection. Three attributes: (1) intangible, (2) "right to exclude" and not an affirmative right, (3) personal property...
PDF Overview at the link...

...Full Story Here
Ken Notes: Great overview of IP laws! Download this for your files...
---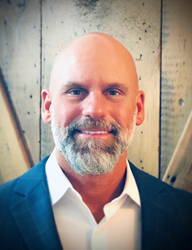 Primex Plastics Corporation, the leader in custom extruded plastic sheet and roll products for thermoforming, fabrication and printing, is pleased to announce the appointment of Thomas Priewe to the position of territory business manager for portions of Wisconsin and Illinois including the Milwaukee and Chicago metropolitan areas.
...Full Story Here
---
Sponsors
...Full Story Here
---
On September 24, 2020, Spa Holdings 3 Oy (the "Offeror") announced that it will make a voluntary public cash tender offer to acquire all of the issued and outstanding shares in Ahlstrom-Munksjö Oyj ("Ahlstrom-Munksjö" or the "Company") that are not held by Ahlstrom-Munksjö or any of its subsidiaries (the "Shares") (the "TenderOffer").
The Board of Directors of the Company (the "Ahlstrom-Munksjö Board") has decided to issue the statement below regarding the Tender Offer as required by the Finnish Securities Markets Act. ..
...Full Story Here
Ken Notes: Full Statement at link...
---
Please join us online for our second series of Landa Live. Come with us for an in-depth look at Landa's specialized end-to-end solutions for the Food, Pharmaceuticals, Health & Beauty and Online Printing vertical markets. We'll demonstrate how Nanography® fits seamlessly into your existing business and how it can help you respond to your specific challenges. Learn why, with Landa, printing will never be the same again for you and your customers.
...Full Story Here
---
Marty Ochs

Green Bay Innovation Group (GBIG)
martinpochs [at] gmail.com
608.698.3333


Ken Harwood
WisconsinDevelopment.com
Advocating for Wisconsin
Ken [at] KenHarwood.com

608.334.2174
5PNews is a weekly newsletter and website featuring positive stories on the industries in Wisconsin that helped build the State. Specifically Paper, Pulp, Printing, Packaging, and Plastic or the "5P`s".

Of course this also includes Flexo, Converting, Recycling, Forestry Management, manufacturing Equipment, and the hundreds of other businesses and industries in Wisconsin associated with our 5P`s. Alas that title would be long and confusing.

Our goal is to remind the decision makers in Wisconsin of the importance of our industry both historically and more importantly into the future. 5PNews.com will be sent to 2,000 Elected Officials and staff, Press Outlets, and Industry leaders each week. It is free to subscribe (supported by the sponsors).
Some notes on 5PNews, First you may want to add Editor@WisconsinDevelopment.com to your email contacts. Second, With Wisconsin in the center of the national spotlight, it becomes more difficult to find local articles about our industries -- bad news trumps good news (no pun intended), so if you have news to share send it to Marty at martinpochs@gmail.com. To contact me use Ken@Kenharwood.com. Finally our SUBSCRIBE link is now active.

The Publication is a joint effort of Marty Ochs with the Green Bay Innovation Group (GBIG) and Ken Harwood Editor and Publisher of Wisconsin Development News. Both Ken and Marty have been directly involved with our industries for decades.

Ken began his career with Kimberly-Clark, consulted with dozens of Fox Valley Companies and eventually became Mayor of Neenah Wisconsin before heading to Madison where he continues to advocate for Wisconsin businesses and communities. He is a journalist, cheerleader, and proponent for the companies that made Wisconsin what it is today. His other newsletters are read by 20,000+ people each week.

Ken notes, "Wisconsin can not forget the industries that built Wisconsin. We must continue to grow the businesses that we are known for while exploring new markets and innovation."

Marty Ochs founded GBIG to support Green Bay's paper, packaging, printing, converting and support industries and has grown the effort to cover the local, state and national levels. Marty commented, "The impact and innovation of Green Bay's paper and related industries often seems to go unrecognized, and we are going to change that."

Ochs grew up in Northeastern Wisconsin and began his career in the paper industry, so he felt determined to bring more recognition to the thriving paper field in Green Bay. With 40 years of experience in the paper and printing industries, Ochs set out to create a collaboration of Green Bay and now Wisconsin companies that would highlight and celebrate current innovation and new exciting innovations the industry is involved in.
...Full Story Here
Wisconsin & "Paper Mills" OR Pulp OR Printing OR Packaging OR Plastic OR Flexo OR Converting OR Recycling OR "Forest Management" OR "paper Manufacturing".