---
5PNews is a weekly newsletter and website (
5PNews.com
) featuring positive stories from "The Industries That Built Wisconsin". The 5P's – Paper, Pulp, Printing, Packaging and Plastic. In addition, this includes Flexo, Converting, Recycling, Forest Management, Manufacturing Equipment Suppliers and hundreds of other supporting industries and businesses.
Our goal is to remind the decision makers and executives in Wisconsin of the importance of our industries. Wisconsin is still the Number 1 paper producer in the United States. 5PNews will be sent to 2,000 Elected Officials and Staff, Press Outlets and industry leaders each week. It is "FREE" to subscribe (Supported by Sponsors) and sent each week.
---
The Green Bay Innovation has confirmed our new Board of Directors:
Steve Van Dyke – President
RETROFLEX, Inc.

Karl Beese – Director
Legacy Flexo, Inc.

Brian Simons – Director
The Karma Group, Inc.

Lisa Reynolds – Director
Reynolds Packaging, Inc.

AJ Buran – Director
GOpak Flexible Packaging

Bryson Machonga – Director
First Business Bank

...more
---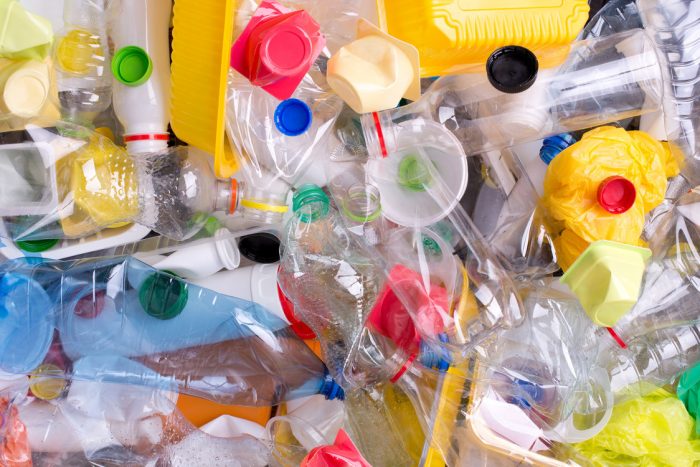 Two major industry groups are promoting packaging fees on product makers to support recycling infrastructure development, a shift one recycling facility operator described as a "historical moment."
The Recycling Partnership on Sept. 29 released "Accelerating Recycling," a policy document outlining a proposal that includes fees paid by brands and packaging producers – this money would be earmarked for residential recycling infrastructure and education.
"Accelerating Recycling" also goes into details on a per-ton disposal fee that could be required at landfills, incinerators and waste-to-energy plants, with the revenue going to local governments for recycling programs. That surcharge would come in addition to current tip fees at those disposal sites...
...more

Ken Notes: I served on Wisconsin`s recycling committee 20 years ago and this was seen as the best, but at that time unattainable, solution. We can also impose a slightly higher packaging tax on imports.
---
Join us for the FREE webinar
October 29, 2020 at 1:00 pm cst
Exploring Innovations in Specialty Paper:
Alternative Pulp Sources, Non-traditional Markets
& Achieving Sustainability
Jim Koronkiewicz / BPM INC.
Exploring Innovations in Specialty Paper: Alternative Pulp Sources, Nontraditional Markets and Achieving Sustainability
What makes a "Specialty Paper" special?
What makes paper a wise choice in a world of many substrate options?
How can ideally-suited paper products meet the ever-changing needs of our consumer
marketplace?
BPM has been delivering paper-based solutions for a wide range of applications for many years, and we`re just getting started. Learn about this unique segment of the paper industry in our upcoming webinar. The Team at BPM is focused upon meeting today`s paper and packaging challenges as well as anticipating those ahead. Join us for this discussion. For more information, contact us at bpm@bpmpaper.com or 715-582-4551...
Next Seminar: November 19 – Scott Thompson / SGSCO – Managing Color Online & On the Shelf in Multiple Formats for Brand Equity
...more
---
Ahlstrom-Munksjö advances into the North American customized digital printing market, and launches Ahlstrom-Munksjö WallStar® Digital, its new portfolio of fiber-based solutions for digital printing applications.
Demand for customized digital printing is growing, led by changing consumer demand, where personalization is extremely important. Digitally printed wall coverings can be used to change a room quickly, whilst at the same time add impact through use of personalized designs. Environmental aspects are also of high importance, as consumers in North America become more aware of sustainability and the type of materials they wish to use. Consequently, digital printers are looking for PVC free media which allows printing in small, unique, personalized quantities...
WallStar® Digital is a directly printable, PVC free, nonwoven portfolio from Ahlstrom-Munksjö, delivering benefits for both printers and end users. For printers, the portfolio delivers media with high dimensional stability and excellent printability. Media is fully compatible with Latex, UV, and laserjet printers. For end users the media is PVC free, has a luxurious touch and is simple to install and remove. Facilitating change and use of new designs....
...more
---
Partner Level Sponsors (Gold)

About Sponsorship
...more
---
Kaleidaprint has started printing personalized gift wrap in Little Chute WI, via their new ecommerce site,
www.kaleidaprint.com
KaleidaPrint is an online retail brand, and a division of Resource One International, LLC. Resource One International, LLC, along with sister company Waldan Paper Services, LLC have serviced the paper and print markets for nearly 40 years.
At Kaleidaprint we understand that giving a gift is a way to show someone that you care, and we're providing our customers an opportunity to make that gesture even more special with truly unique gift wrap. With close to 50 different designs (and more being added each month), Kaleidaprint allows its users to add photos and text to base patterns to create custom gift wrap for every occasion....
...more
Ken Notes: This is a brilliant use of new technologies at a price point that is very reasonable. I actually am buying a couple of rolls for Christmas...

Marty Notes: GBIG will be closely following these new packaging and imaging technologies. If you have an idea or product give me a call. Note the GBIC paper, we thought beer was fitting...
---
A "PDF" of the entire presentation
is at the link
Organizational Branding
as a Means of Transformation
...Organizational branding is all about identifying and articulating who you are when you're at your very best, so you can be that way all the time.
Organizational branding is about expressing what people should expect from you and then delivering an experience that meets or exceeds that expectation....
...more

Ken Notes: This is well worth downloading, KarmaGroup and UtechGroup did an excellent job.
---

Ken Notes:We want to keep 5PNews a "Brief" read but also do not want to miss anything so here are a few that we thought you should at least know about...
---
Coalition of major retailers tackles global waste problem of plastic shopping bags

Hy-Vee has teamed up with fellow food and drug retailers to help reduce plastic waste by joining the Consortium to Reinvent the Retail Bag as a supporting partner.

The coalition, launched over the summer, was founded to test options to the single-use plastic shopping bag now used by mass retailers nationwide. CVS Health, Target and Walmart are the consortium's founding partners, while The Kroger Co. serves as the group's grocery sector lead partner. Walgreens participates as a supporting partner, and investment firm Closed Loop Partners serves as managing partner. Dick's Sporting Goods takes part as sports and outdoor retailer sector lead partner...
See Also:
...more

Ken Notes: We may want a seat at the table, as the outcome will effect our industry.
---
Primary Sponsor (Silver)
| | | |
| --- | --- | --- |
| the KarmaGroup | Castle Pierce | Reynolds Packaging |
| Midwest Engineered Systems | The Mail House | Packerland Websites |
| Green Bay Innovation Group | Wisconsin Development | Green Bay Innovation Group |
...more
---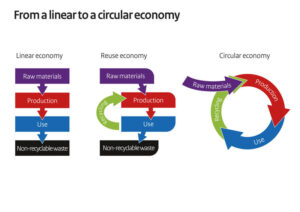 By Gary A. Jones, director, EHS Affairs, Specialty Graphic Imaging Association

Despite what many may think, the concept of sustainability is not new and has been evolving for decades. To some extent, the roots of sustainability were born with the conservation movement that was spearheaded by President Teddy Roosevelt, who worked hard to establish the national parks system. Since then, the focus of sustainability has grown to encompass an examination of just about all aspects of daily life and a search to find approaches, products and services that have a positive impact on the planet.
Sustainability background and emergence of the circular economy
Modern sustainability emerged in the mid to late 1980...
...more
---
A new center for a major distributor of shipping, packaging and industrial supplies is one step closer to arriving in Collier County.
Commissioners on Tuesday unanimously approved an agreement with Uline Corp. for the construction of a regional distribution center near the county`s new amateur sports complex.
"Really, this is more than exciting...," Commissioner Penny Taylor said shortly before the vote, addressing a company executive. "We really look forward to you coming here."
The
Wisconsin
-based company plans to build a nearly 1 million-square-foot regional distribution facility west of the sports complex, which is located east of Collier Boulevard and north of Interstate 75...
...more
---
Support (Bronze)
...more
---
The Town of Lawrence planning and zoning commission opposes a large warehouse project for Georgia-Pacific.
Members voted 3-2 against the plans.
The 1 million square foot warehouse would be along Highway F, just west of I-41. Products made at the new Georgia-Pacific plant in Green Bay would be sent there.
The full Lawrence Town Board is expected to vote on the project later this month...
...more

Ken Notes: If you know anyone on the Lawrence Town Board, give them a call or send a note - their emails are at the link...

Marty Notes: GBIG has sent a brief note supporting the project to the Town board members and encourages individual member to do likewise.
---
Recycling association says definitions of high-purity ferrous scrap and reprocessed plastic grades could follow those for nonferrous metals.
The Brussels-based Bureau of International Recycling (BIR) says the government of China is making progress in creating "quality standards for mechanically recycled secondary raw materials."
For several years, various agencies in China's government, including its Ministry of Ecology and the Environment (MEE) and its General Administration of Customs (GACC), have focused on restrictions placed on what it often refers to as "foreign garbage" that it classifies as waste...
...In an interview to be broadcast as part of the Oct. 20-22 Paper & Plastics Recycling International Conference, Adina Renee Adler, a vice president with the Washington-based Institute of Scrap Recycling Industries (ISRI), cites such definitions and standards in China, Indonesia and elsewhere as a trend...
...more

Ken Notes: A must read for those in the recycling business. China once took almost any grade of paper and other materials, now they want a much higher quality "processed" product...

Marty Notes: China has now purchased several pulp operations in the US including at least two in Wisconsin. The new normal will be to produce clean pulp and ship that rather than taking bulk waste. Note a previous article above notes that China is developing new standards for materials they will accept moving forward...
---
Sponsors
...more
---
Several good articles at the link including...
...And More...
...more
---
MADISON – Starting Oct. 5, the Wisconsin Department of Natural Resources' Reforestation Program will accept seedling orders from Wisconsin forest landowners for trees and shrubs to be planted in spring of 2021.
Seedlings grown at the state nurseries are used for reforestation and conservation plantings on private, industrial and state/county forest lands. A minimum order consists of a packet of 300 trees or shrubs of the landowner's choosing in increments of 100 of each species, or 500 shrubs or 1,000 tree seedlings. Seedlings can also be purchased by youth groups and educational organizations for their reforestation and conservation planting projects.
Forest landowners can order using the online form found on
the DNR website
or by printing the order form and mailing it to the Griffith Nursery, 473 Griffith Ave., Wisconsin Rapids, Wisconsin 54494. Customers may also contact the
reforestation staff
or their local
DNR forester
for personal assistance. Printed copies of the order form are also available; call a local forester or nursery for details.
...more

Ken Notes: You may want to partner with a group and do a planting next spring if you have the land, this makes for a great photo op and is good public relations....
---
08 Oct 2020 --- Cargill and renewable energy company Virent are working together to evaluate the use of Cargill's corn dextrose as a feedstock for Virent's BioForming technology, producing raw material for packaging solutions. The companies are demonstrating this technology's applicability in upcycling waste streams from any plant source.
"Virent has looked at agricultural wastes such as corn stover (along with sugar cane bagasse, sugar beets and more) as feedstocks for this process," Dave Kettner, Virent president, tells PackagingInsights....
...more
---
Marty Ochs

Green Bay Innovation Group (GBIG)
martinpochs [at] gmail.com
608.698.3333


Ken Harwood
WisconsinDevelopment.com
Advocating for Wisconsin
Ken [at] KenHarwood.com

608.334.2174
5PNews is a weekly newsletter and website featuring positive stories on the industries in Wisconsin that helped build the State. Specifically Paper, Pulp, Printing, Packaging, and Plastic or the "5P`s".

Of course this also includes Flexo, Converting, Recycling, Forestry Management, manufacturing Equipment, and the hundreds of other businesses and industries in Wisconsin associated with our 5P`s. Alas that title would be long and confusing.

Our goal is to remind the decision makers in Wisconsin of the importance of our industry both historically and more importantly into the future. 5PNews.com will be sent to 2,000 Elected Officials and staff, Press Outlets, and Industry leaders each week. It is free to subscribe (supported by the sponsors).
Some notes on 5PNews, First you may want to add Editor@WisconsinDevelopment.com to your email contacts. Second, With Wisconsin in the center of the national spotlight, it becomes more difficult to find local articles about our industries -- bad news trumps good news (no pun intended), so if you have news to share send it to Marty at martinpochs@gmail.com. To contact me use Ken@Kenharwood.com. Finally our SUBSCRIBE link is now active.

The Publication is a joint effort of Marty Ochs with the Green Bay Innovation Group (GBIG) and Ken Harwood Editor and Publisher of Wisconsin Development News. Both Ken and Marty have been directly involved with our industries for decades.

Ken began his career with Kimberly-Clark, consulted with dozens of Fox Valley Companies and eventually became Mayor of Neenah Wisconsin before heading to Madison where he continues to advocate for Wisconsin businesses and communities. He is a journalist, cheerleader, and proponent for the companies that made Wisconsin what it is today. His other newsletters are read by 20,000+ people each week.

Ken notes, "Wisconsin can not forget the industries that built Wisconsin. We must continue to grow the businesses that we are known for while exploring new markets and innovation."

Marty Ochs founded GBIG to support Green Bay's paper, packaging, printing, converting and support industries and has grown the effort to cover the local, state and national levels. Marty commented, "The impact and innovation of Green Bay's paper and related industries often seems to go unrecognized, and we are going to change that."

Ochs grew up in Northeastern Wisconsin and began his career in the paper industry, so he felt determined to bring more recognition to the thriving paper field in Green Bay. With 40 years of experience in the paper and printing industries, Ochs set out to create a collaboration of Green Bay and now Wisconsin companies that would highlight and celebrate current innovation and new exciting innovations the industry is involved in.
...more
Wisconsin & "Paper Mills" OR Pulp OR Printing OR Packaging OR Plastic OR Flexo OR Converting OR Recycling OR "Forest Management" OR "paper Manufacturing".